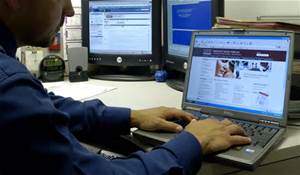 P4's mission, simply stated, is to collect, preserve, and provide access to performance material from the poetry slam movement's first 25 years (1987-2012). Working collaboratively with poets, academics, librarians and with the support of the slam community, we resolve to:
Overcome obstacles to preserving recorded slam performances;
Create a sustainable archive of recorded performances for scholarship and public enrichment; and
Promote awareness of slam poetry's significant effects on American culture and the arts.
The path to achieving our goals leads past several intermediate milestones:
Expand the current P4 collection to more fully represent the slam phenomenon;
Build a website to present the P4 collection's media files to scholars and the public;
Adapt the P4 collection's poetry catalog to enable topical searches via the Internet; and
Adapt the P4 collection's poetry performance media for Internet-based sharing.
All of P4's goals and milestones are substantial undertakings. P4 therefore has two more foundational goals:
Dedicate ourselves to being a leading resource and advocate for slam poetry, and for the slam poetry community; and
Secure sustainable short- and long-term funding.